Organize your libraries using folders
Use folders to help you find things quickly from your libraries.
You can use folders to organize your Landing Pages, Letter Templates, To-Do Plans, Autoresponders, Email Templates and Workflows.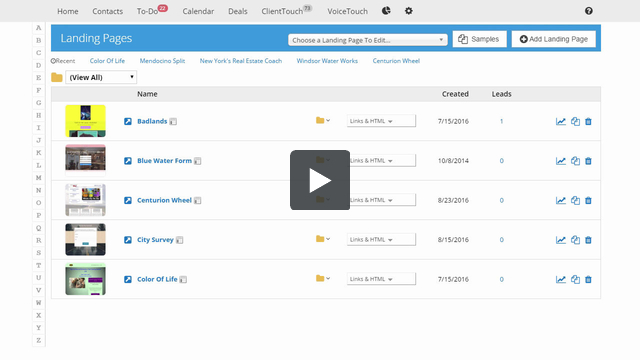 1. Start by adding folders to your library. Click the Folder Icon Next to item you want to add to a folder.
2. Select New Folder to add a folder.
3. Name the New Folder and click Save & Move.
4. Use the folder icon and drop down next to your library entries to move items to the folder. Add new folders using the steps above as needed.
---
Once your items are in folders, use the view by folder option in the top right to find items quicker.
---
Change folder names by clicking on the pencil icon next to a selected folder.
---
Move items from one folder to another using the drop down next to the item. Select the new folder and it will be moved.